Regular price
Sale price
$32.00 USD
Unit price
per
Sale
Sold out
Share
This is an apple cider vinegar based herbal tonic that is commonly used for supporting the immune system, aiding in digestion, helping combat congestion and headaches, fighting infections and nausea and kicking the cold and flu, plus it has major antibacterial and antimicrobial properties, and can help to reduce inflammation. And to top it off, local raw honey is added at the end of the infusion period to give it a sweet finish to make it palatable and assist with seasonal allergies!
Take it like a shot (kind of like an "apple cider vinegar shot), add to tea or even use as a salad vinaigrette!
Although many people that have never heard of or tried fire cider are put off by some of the ingredients, the way everything comes together is incredible and most are very pleasantly surprised by the balance of flavor and can't seem to get enough after the first taste!
The way it works is through a 6+ week (minimum) INFUSION process (not to be confused with fermentation), then the solid ingredients are strained/discarded and sweet honey is added, giving you a smooth concoction to be bottled up.
100% Organic Ingredients:
•Raw Unfiltered Apple Cider Vinegar w/ the Mother
•Horseradish (fresh root)
•Ginger (fresh root)
•Turmeric (fresh root)
•Garlic (fresh/raw)
•Jalapeño (fresh/raw)
•Onion (fresh/raw)
•Cinnamon (dried)
•Black Peppercorns (dried)
•Rosemary (fresh/raw)
•Orange (fresh/raw)
•Lemon (fresh/raw)
•Local, Raw Honey
View full details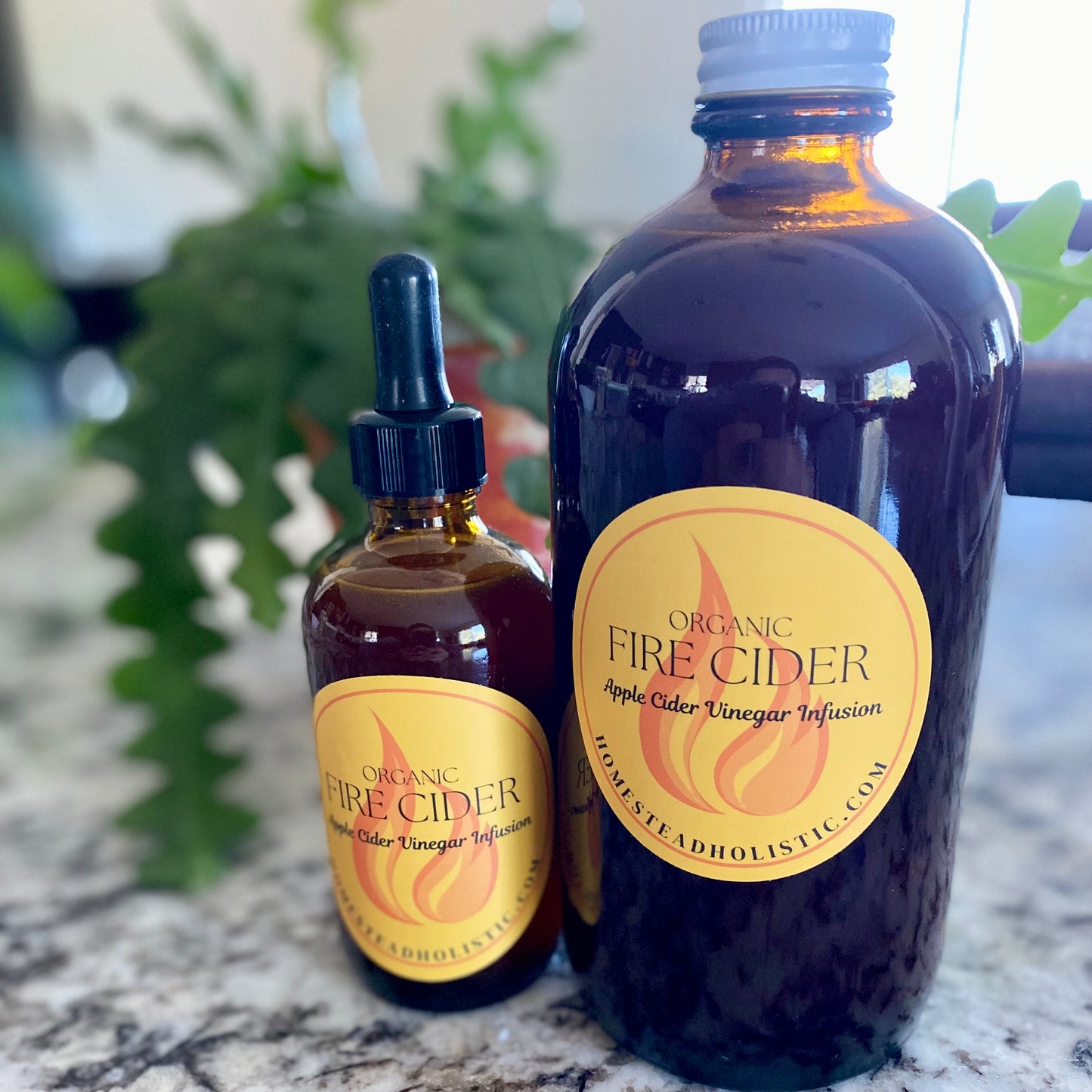 Benefits of Holistic Products
Natural Ingredients

Nature provides us with the natural ingredients that our immune system needs! A safer option than most engineered medications with the long list of side affects.

Taste Great

Who likes the taste of cough syrup? Not us either! Our products are tasty and healthful. A perfect combo for you and your kids.

Proactive Savings

Save money from visiting the doctors office and expensive medications by being proactive in your health.
Frequently Asked Questions
WHAT ARE THE BENEFITS OF ELDERBERRY SYRUP?

Elderberry syrup is a blend of elderberries, herbs & spices that create an anti-inflammatory & anti-viral concoction for your immune system to thrive on. Also a good source of vitamins A & C, as well as iron, potassium & antioxidants, elderberries are shown to help avoid colds, flu & allergies & speed up recovery in those who already have these illnesses.
WHAT IS IN OUR ELDERBERRY SYRUP?

All ingredients in our unique blend of elderberry syrup are always 100% organic! In addition to Elderberries, each batch also contains Rosehips, Echinacea, Fresh Ginger, Lemon Peel, Orange Peel, Cinnamon, Cloves & Local Raw Unfiltered Honey, all of which have their own beneficial healing properties within themselves. (We will soon be adding ARONIA BERRIES to this blend).
HOW OFTEN DO YOU TAKE ELDERBERRY SYRUP AND WHAT IS A SERVING?

For health maintenance & sickness prevention throughout the year, we recommend children over the age of 1 year take 1tsp daily, & adults 1Tbsp daily. When actively fighting an illness or allergies, take every 3 hours (or 3-5x daily).

(Unsweetened batches available upon request for babies 6 months to a year)
HOW DO YOU STORE ELDERBERRY SYRUP AND HOW LONG DOES IT LAST?

There are no preservatives, thickeners, stabilizers, artificial sweeteners or additives of any kind in our elderberry syrup, so it must be refrigerated. We have found that shaking your jar often helps preserve it longer. Our elderberry syrup may last for varying lengths of time but we have discovered 60-90 days is usually minimum. It also freezes well (especially in cubes so you can defrost in small servings as needed) in which it will last for over 1 year.
IS ELDERBERRY SYRUP SAFE DURING PREGNANCY OR WHILE NURSING?

It simply has not been researched conclusively to give a straight answer to this question, so we recommend consulting your healthcare provider before taking any new supplement or medication. (Message from the owner: "Personally, I made the choice to continue the use of elderberry syrup on a daily basis throughout both of my pregnancies and nursing my babies with no adverse affects. Still, I advise you to make your own decision with the help of your professional healthcare provider").
IS ELDERBERRY SYRUP SAFE FOR KIDS?

Generally, elderberry syrup is safe for children over 1 year of age, but is not recommended for children under 1 year as it contains honey. However, we do offer custom batches upon request of either unsweetened, maple syrup sweetened or any other ingredient you may need left out for any reason. Send us a message regarding custom orders.
HOW IS OUR SYRUP IS DIFFERENT THAN OTHERS ON THE MARKET?

As we've mentioned above, we do not add any preservatives, thickeners, stabilizers, artificial sweeteners or additives of any kind. We sweeten our syrup with local raw unfiltered honey rather than the alternative glucose/sugars. Our syrup is also nearly half the cost of store bought syrup, and without all the additives, you get even more bang for your buck. We also create our syrup in small batches that are carefully tended to from start to finish, so you get the best quality every single time!
Shipping

Share the details of your shipping policy.

Returns

Share the details of your return policy.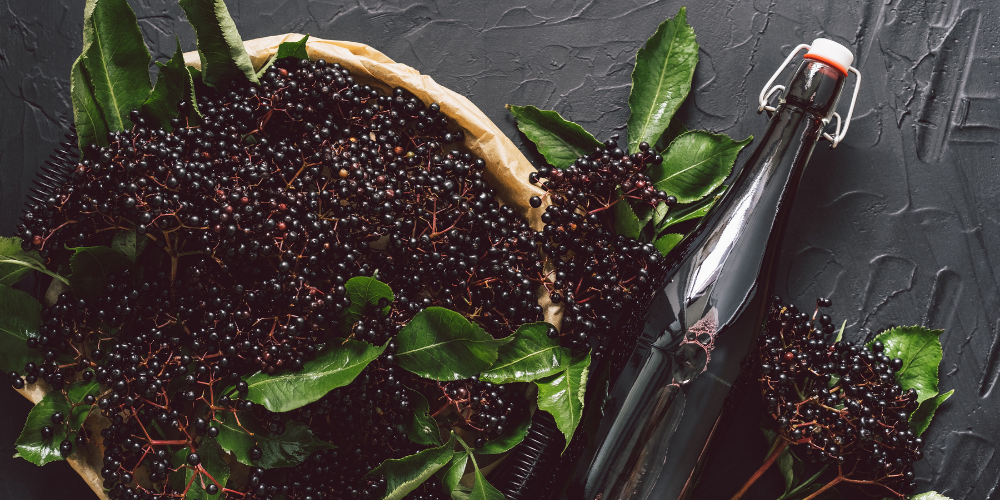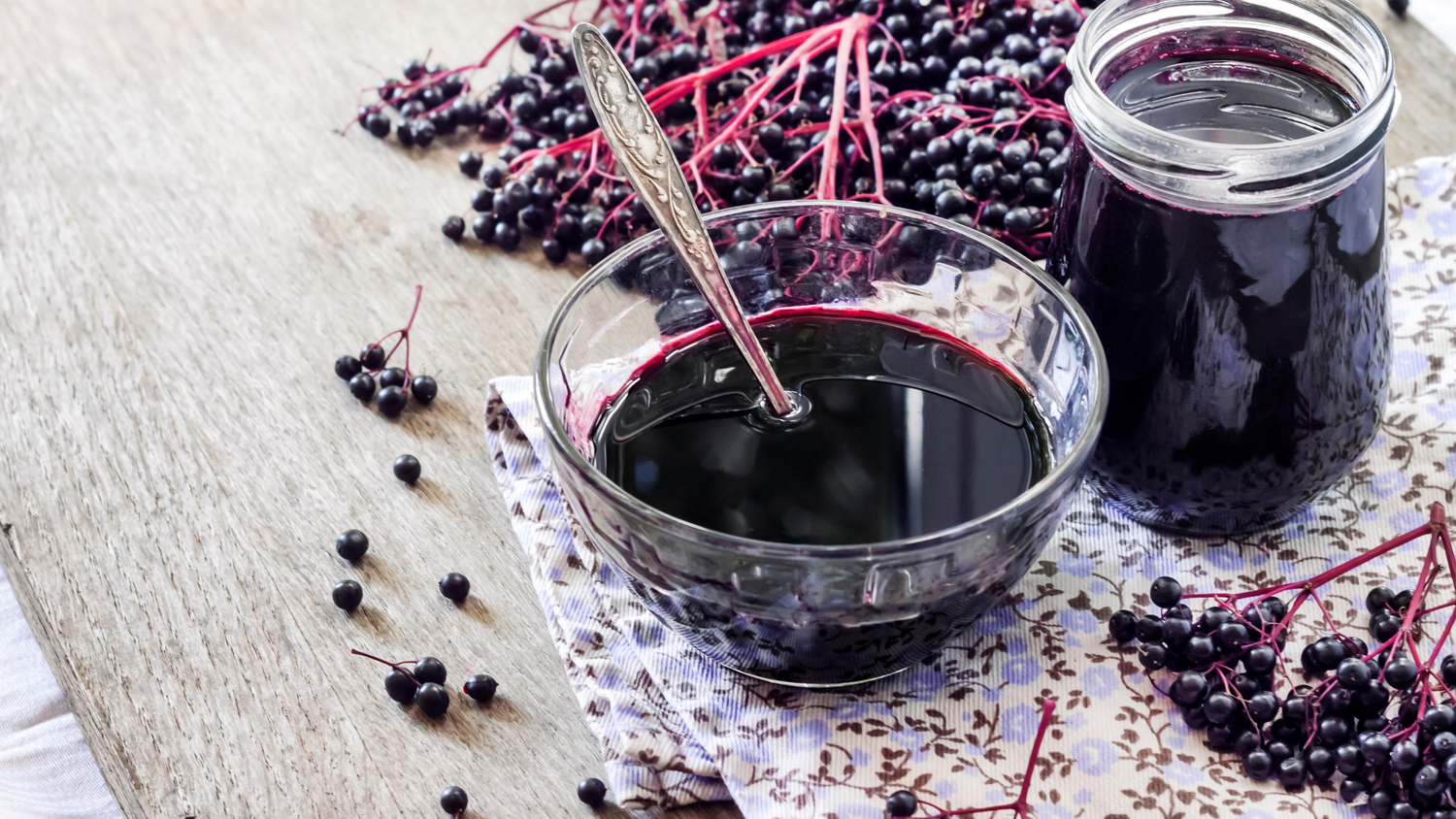 Enjoy the benefits of Elderberry Syrup for you and your family!
No added preservatives, thickeners, stabilizers, artificial sweeteners or additives of any kind.
We create our syrup in small batches that are carefully tended to from start to finish, so you get the best quality every single time!
Going Back to the Homestead Way!
Generations before us lived on a lot less so we started doing our research and found Elderberry. Turns out there are healthy holistic products that taste amazing and are extremely helpful for your immune system!